The following events are planned on and around the Worldwide Day of Genital Autonomy (as of March '19):

Cologne
7. MAI 2019 – WORLDWIDE DAY OF GENITAL AUTONOMY – 7 JAHRE "KÖLNER URTEIL"
Kundgebung in Köln am 11.5.2019
Beginn: 10:00 Uhr Landgericht, Luxemburger Str. 101
Zentrale Kundgebung: 11:30 Uhr, Wallrafplatz am WDR-Funkhaus

San Francisco (GA America)
Tuesday, May 7, 2019
The 7th Anniversary of the Cologne High Court Ruling, granting boys the right to self-determination, will be celebrated around the world.
San Francisco Ferry Building Demonstration
10am - 1pm
and
Jonathon Conte Memorial Luncheon (short walk)
1:15 - 3pm
US Heartland (Bloodstained Men)
Please join Bloodstained Men for a demonstration to raise awareness about the horrors of infant circumcision. This will be the 12th day of the 2019 Heartland Circumcision Crisis Protests, a 16-day protest event from Friday, April 26 to Saturday, May 11, 2019. May 7, 2019 is the Worldwide Day of Genital Autonomy.
Here's the complete 16-day schedule with links to each protest:
Day 1 Friday, April 26, 2019, St. Charles, MO 
Day 2 Saturday, April 27, 2019, Peoria, IL 
Day 3 Sunday, April 28, 2019, Indianapolis, IN 
Day 4 Monday, April 29, 2019, Dayton, OH 
Day 5 Tuesday, April 30, 2019, Hamilton, OH 
Day 6 Wednesday, May 1, 2019, Lexington, KY 
Day 7 Thursday, May 2, 2019, Louisville, KY
Day 8 Friday, May 3, 2019, Bowling Green, KY 
ACOG Day 1, Saturday, May 4, 2019, Nashville, TN 
ACOG Day 2, Sunday, May 5, 2019 Nashville, TN 
Day 11 Monday, May 6, 2019, Clarksville, TN 
Day 12 Tuesday, May 7, 2019, Evansville, IN 
Day 13 Wednesday, May 8, 2019, Cape Girardeau, MO 
Day 14 Thursday, May 9, 2019, Carbondale, IL 
Day 15 Friday, May 10, 2019, Fairview Heights, IL
Day 16 Saturday, May 11, 2019, St. Louis, MO

PLEASE INVITE YOUR FRIENDS!!!!
These protests take place between 10:00am - 3:00pm. All friends & intactivists & your families are welcome, in street clothes or bloodstained suits.

07.05.2019 Bodily integrity and genital autonomy
17:00 UTC+3
Turun suomenkielinen työväenopisto, Kaskenkatu 5, 20700 Turku, Finland
The event is organized on 7th of May, the Worldwide day of genital autonomy for girls, boys and intersex children.

Organizer/Arrangör: JÅ - Intresseföreningen för jämställdhet vid ÅA

In co-operation with/i samarbete med: Intact Denmark - Forening mod omskæring af børn och nätverket Stopp omskjæring i Norge.

Event programme: http://tiny.cc/jaabo-program

Registration: https://forms.gle/EW2rw2NanztYnnDs6 (Free entrance.)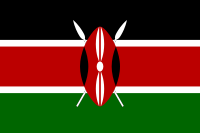 07.05.2019
Western Kenya
Kakamega County - Matungu sub County
Okalo market.